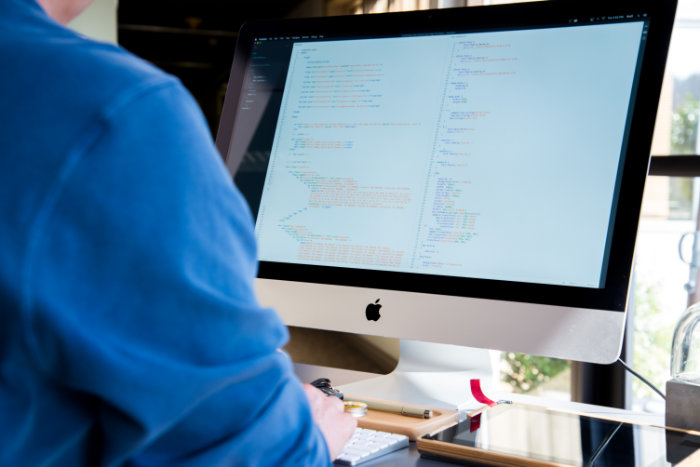 Almost every CEO, entrepreneur and sales director I meet has this problem with their website. Easy sell for a web design bureau though.
Unfortunately a new website seldom solves the problem, as I will explain shortly. The good news is that you won't need a new website. You can fix most issues today, and most won't even cost you a dime.
You don't need a new website
I meet lots of CEOs, entrepreneurs and sales directors of B2B companies. Some are friends, some ask advise, some are clients, some I train, some belong to the SaaS-club I run or industry association I am a secretary & board member of… And I meet them again and again over the years. This gives me some perspective.
A pattern has emerged when it comes to their websites.
The pattern goes like this:
"Our website does not work, we need to renew it."

Web design bureau is hired. Promises great results. Uses buzzwords of the day. Mobile, responsive, SEO, open source, WordPress...

Quick and easy project gets complicated. Several months pass by. Content is hard to create.

Finally website is launched with pride and fanfare. Customers are emailed. Social media is notified. "We have a new website, come and see!".

Everyone involved is relieved and energized.

The bill from the web design bureau arrives. Total cost is in tens of thousands of euros/dollars/pounds, whatever the currency. CEO hopes it will be worth it.

A few customers politely mention the renewed website. But only after asked.

Months come and go. Results won't. Sales are still an uphill battle. Leads are not pouring in. Customers still don't understand what we are offering.

Reality strikes. We spent tens of thousands and got nothing.

Two to four years go by. Bitter memory and lessons learned slowly wear off. The expensive site starts to look outdated. The process repeats itself. We need a new website as the current one "does not work".

This time a different web design bureau is hired though.

Same steps follow. Hard work. Pride. Bill. No results. Two to four years pass. Our website does not work. Yet another web design bureau is hired...
Why you won't get a working website from a web design bureau
If you are wondering how on earth did they (or you) get a non working website in the first place despite using professionals to build it, the answer is quite simple.
Their definition of a great working website is quite different than yours.
A web designer is trained and interested in web design and technology.
He or she will build you a best practice site, design-wise, while you don't care much about best practice or design as long as it drives up sales as much as possible.
So if you ask a web designer, your site has a web design problem that he can fix.
If you ask a copywriter, problems are related to copy issues and can be resolved by renewing the copy of the site (by him, of course).
Well, you get the point.
You can probably fix your site yourself
If your website is quite ok design- and technology-wise, it can probably be fixed quite easily and quickly. And you won't need a professional to help you.
I'll be covering the most common problems and how to fix them on a blog post coming out soon.
If your website is well past its best before, then maybe it's time to renew it.
Maybe your branding has changed?
Maybe your business has changed?
Maybe the content management system (CMS in short) your site is build on, is just too difficult to use.
Maybe your site won't work on mobile?
So yes, one day it is time to start over.
Don't hire a bureau before you have educated yourself
It is generally really difficult to find a web design or digital marketing bureau or consultant who can build you a website that works great sales-wise.
Really, really difficult.
Especially if you are in B2B.
The problem is that while you think you hire professionals who know how to make a great website sales-wise, they will concentrate only on design, technology and even copywriting, leaving most of the problem unsolved.
Your website is part of your entire marketing and sales operation.
It needs to work as part of the journey you have planned for your customers.
It needs to sell.
It needs to convert the customer to the next step, or help remove obstacles along their journey and your sales.
You need to tell them what you want, and for that you need to know what will likely work.
And still that is just the best guess. Best practice is never anything but.
Maybe it will work.
Maybe it won't.
A website is never done. You need to experiment from that, try things and find what works best.
And this is your responsibility. You can outsource only design, tech and copywriting.
How to educate yourself on B2B marketing including website conversion optimization
I'll be covering these subjects on this blog, on our YouTube channel as well as on our webinars, often with other experts and practioners to share also their expertise.
Get notified about new blog posts, videos and webinars on B2B marketing
So remember to subscribe our newsletter to get notified about new content, videos and upcoming webinars!
Do subscribe our YouTube-channel as well because we don't email about all our new videos.
Written by Antti Pietilä

Antti is the founder and CEO at Loyalistic (Simple Content Marketing Software for B2B Companies) who loves to help SaaS-companies to grow at Software Entrepreneurs (@ohjelmisto_ry) and cycle. Say hello to him anytime @anttipietila.